Upcoming activities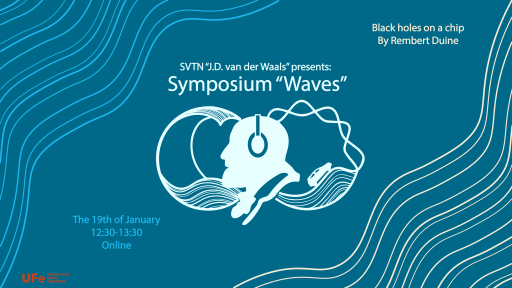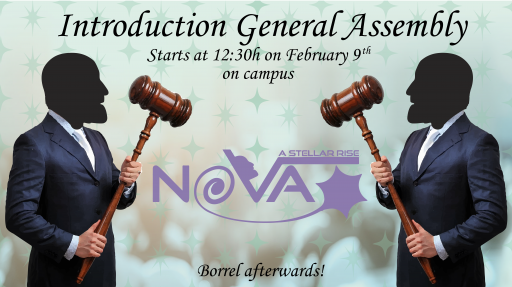 LaTeX training
Wednesday, 19-01-2022 - 09:00
Symposium lecture: Black holes on a chip
Wednesday, 19-01-2022 - 12:30
Introduction GA + Borrel
Wednesday, 09-02-2022 - 12:30
Recent Photos
Dies
Photonics infosession
Constitution lunch
News
Study Tour Abroad subscriptions have opened!
December 8th, 2021
The Study Tour Abroad is heading to South Korea this year. The subscriptions are open from the 7th of December until the 22nd of December. You can find the presentation and participation documents in this news post!
Pick up your almanac 2020-2021!
December 6th, 2021
The time is finally there,
Your journey can start.
Behold and beware,
A beautiful piece of art
So swiftly pick up the Almanac of 2020-2021,
As this year can never be undone.
The Van der Waals room is where you will find the book,
And the committee hopes you will adore its look.
Sinterwaals is BACK!
December 2nd, 2021
Book sale quartile 2
October 29th, 2021
Exam trainers wanted
October 6th, 2021
Van der Waals is currently looking for exam trainers for Advanced Calculus (2DBN10) and Applied Quantum Physics (3CQX0). The exam training will take place in the lecture-free week. You will receive a monetary compensation for six hours.
Please note that it is preferable (not mandatory) that your grade for the course was at least an 8 out of 10.
If you are interested, please send a mail to study@vdwaals.nl and indicate which of the two courses you are interested in.