Important news: Study Tour Abroad subscriptions are open!
Upcoming activities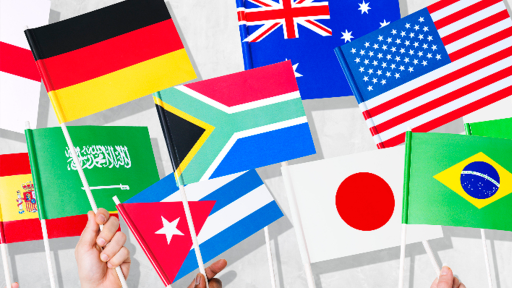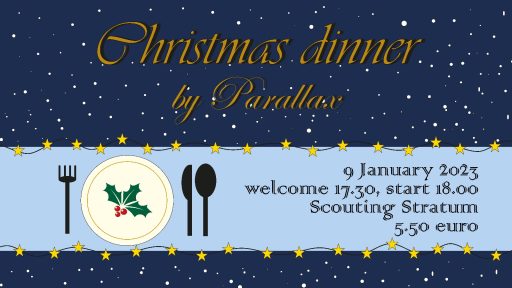 FYSICA
Free
Friday
12th of April
12:00
International Classroom feedback sesion
Thursday, 14-12-2023 - 12:30
Curieus Barista Experience
Monday, 18-12-2023 - 12:30
Christmas Dinner
Tuesday, 09-01-2024 - 17:30
Peutz Excursion
Thursday, 11-01-2024 - 09:45
Symposium: Biome Physics
Wednesday, 17-01-2024 - 08:30
FYSICA
Friday, 12-04-2024 - 12:00
Recent Photos
Teledyne Lunch Lecture
Orion Workshop
Peutz Lunch Lecture
News
Study Tour Abroad subscriptions are open!
November 28th, 2023
The Study Tour Abroad 2024 is going to Argentina, Chile and Uruguay! The subscriptions are open from the 28th of November until the 15th of December. You can find the presentation and participation documents in this news post!
To register for the Study Tour Abroad you have to fill in the registration form below. You should be able to fill in your information to the PDF's using Adobe Acrobat Fill & Sign. You can mail the filled in forms or any questions to Laura@vdwaals.nl.
You can also join the Study Tour Abroad 2024 interest WhatsApp group using this link.
PION 2023
October 10th, 2023
Project Interuniversitaire Olympiade Natuurkunde
PION is an annual interuniversity physics olympiad for bachelor and master students from all over the Netherlands.
Every year one of the universities in the Netherlands PION and this year the honour is bestowed upon the NSA. PION is a physics olympiad for bachelor and master students from all over the Netherlands and is well supported by names like Robbert Dijkgraaf and Gerard 't Hooft.
Conventionally the two winning teams will win a ticket for the international physics olympiad: Physics League Across Numerous Countries for Kick-ass Students (PLANCKS). It will take place in Dublin, Ireland in April 2024.
This year's PION will take place on 18 November 2023, at Science Park Amsterdam. Stay tuned for more updates. PION 2023 (nsaweb.nl)
Member initiative!
October 3rd, 2023
Dear members,
As one of our important policy points this year, we want to encourage member initiatives, where members, without being in a committee, can come up with a good idea and organize it for everyone! You can just come by the Van der Waals room, send a mail to secretary@vdwaals.nl or fill in this google forms: https://forms.gle/jqjMCX6tVU6BUSdC9 . We want to see all your creative ideas!
The Study Tour Abroad is looking for committee members!
August 3rd, 2023
Organizing the Study Tour Abroad (BuEx) gives you the opportunity to develop different skills. Whether you want to learn how to keep track of finances or if you want to learn how to contact businesses, the BuEx is the committee to do this! This trip has a good balance of culture, science and free-time to explore the beautiful (still undecided) destination. If you have any questions or if you are interested, you can contact me at l.pennekamp@student.tue.nl.
Quantum Gravity Conference
July 5th, 2023
From 10-14 July, the Quantum Gravity conference will take place in Nijmegen! Here, professors and doctors from all over the world will come together to talk and learn about Quantum Gravity. In this field, people try to describe gravity according to the principles of quantum mechanics with the aim of better understanding situations in which both gravity and quantum effects play a significant role, think black holes and neutron stars.
Two lectures have been specially tailored for students. On Tuesday July 11th, from 12:30 to 13:30 in HG00.304, professors from Japan en Germany will give a lecture for bachelor level students. On Wednesday July 12th, 12:30 to 13:30 in HG00.307, professors from Spain and Canada will give a lecture for master level physics students. You are welcome to attend both talks, regardless of your education level. There will also be ice cream, smoothies and snacks provided! For more information, see: https://indico.imapp.ru.nl/event/106/.