Upcoming activities
ASML lunch lecture
Thursday, 04-03-2021 - 12:30
Masterday
Saturday, 06-03-2021 - 10:15
Career expo
Tuesday, 09-03-2021 - 10:00
VENI network tasting
Friday, 12-03-2021 - 19:30
Recent Photos
Instroom Master Lunch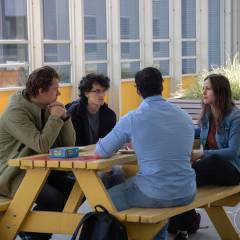 Recruiters Borrel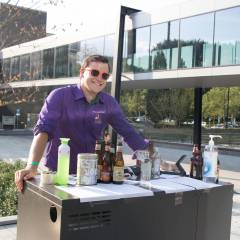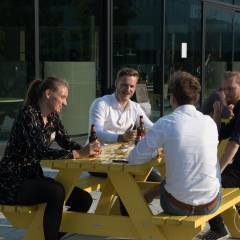 DRG lunch lecture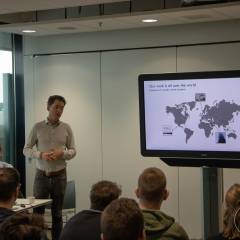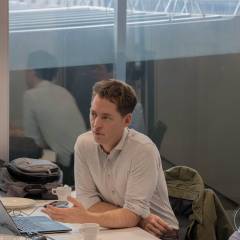 News
Adobe CC
February 1st, 2021
All the Adobe Creative Cloud (Adobe CC) licenses are from this date onward declared invalid as most of you already have seen in the email from IMS. This means that we cannot use programs like Illustrator, Photoshop, InDesign, and Acrobat DC anymore for 'free' until further notice from the IMS. The committees where these programmes are a necessity are currently covered by a license via the Applied Physics faculty for which we are very grateful. The board is currently evaluating what the best points of action are for the future. But this can take some time, so stay tuned.
Calendar additions Q3
January 6th, 2021
The WebCie recently added a new feature to the website where it is possible to add activities to the calendar, but not to show them on the home page. This means that all the currently planned activities for the third quartile 2020/2021 can be found in the calendar! When the date of the activity approaches, it will be visible on the home page like you are used to.
But keep in mind that the time, location and content of an activity can change quite rapidly due to the dynamic development of the Covid-19 virus. So keep an eye on the website. We hope to see you at a lot of different activities during the second semester of the academic year!
The Top 2000 is now LIVE!
December 14th, 2020
The Top 2000 is now streaming. This morning we started with song number 588 (Link 2 3 4 – Rammstein) and the grand final will be this friday just before 17:00 with the one and only number one Bohemian Rhapsody by Queen.
The complete list + stream: HERE
The stream on Twitch: HERE
The Spotify playlist: HERE
The Van der Waals top 2000
November 23rd, 2020
UPDATE (12-12-2020): The list has been revealed. From tomorrow onward you can listen to it on the stream on the site!
UPDATE: The voting is closed, thank you all for voting. Keep waiting to see the results!
Follow the link and fill in your favourite songs! In the week before the holidays, Van der Waals will host her own Top2000. We will play a list of songs during the whole week from 9:00-17:00 in the Van der Waals room. And here comes the best part, you can also listen to it at home following a stream on the Van der Waals website! To put together the Van der Waals Top2000 list, we will need to know your song preferences. So fill in the above form! Please use songs that are on Spotify, as we are gonna use it to make a list.
The EDDY playlist
November 19th, 2020
Last GA, there was a motion which asked that we as a board 'Pulse, a burst of energy' should make a playlist out of the EDDY bear. Well, here it is! Enjoy, do not skip any song and on max volume of course!