Recent news: Join the ProZAc pubcrawl!
Upcoming activities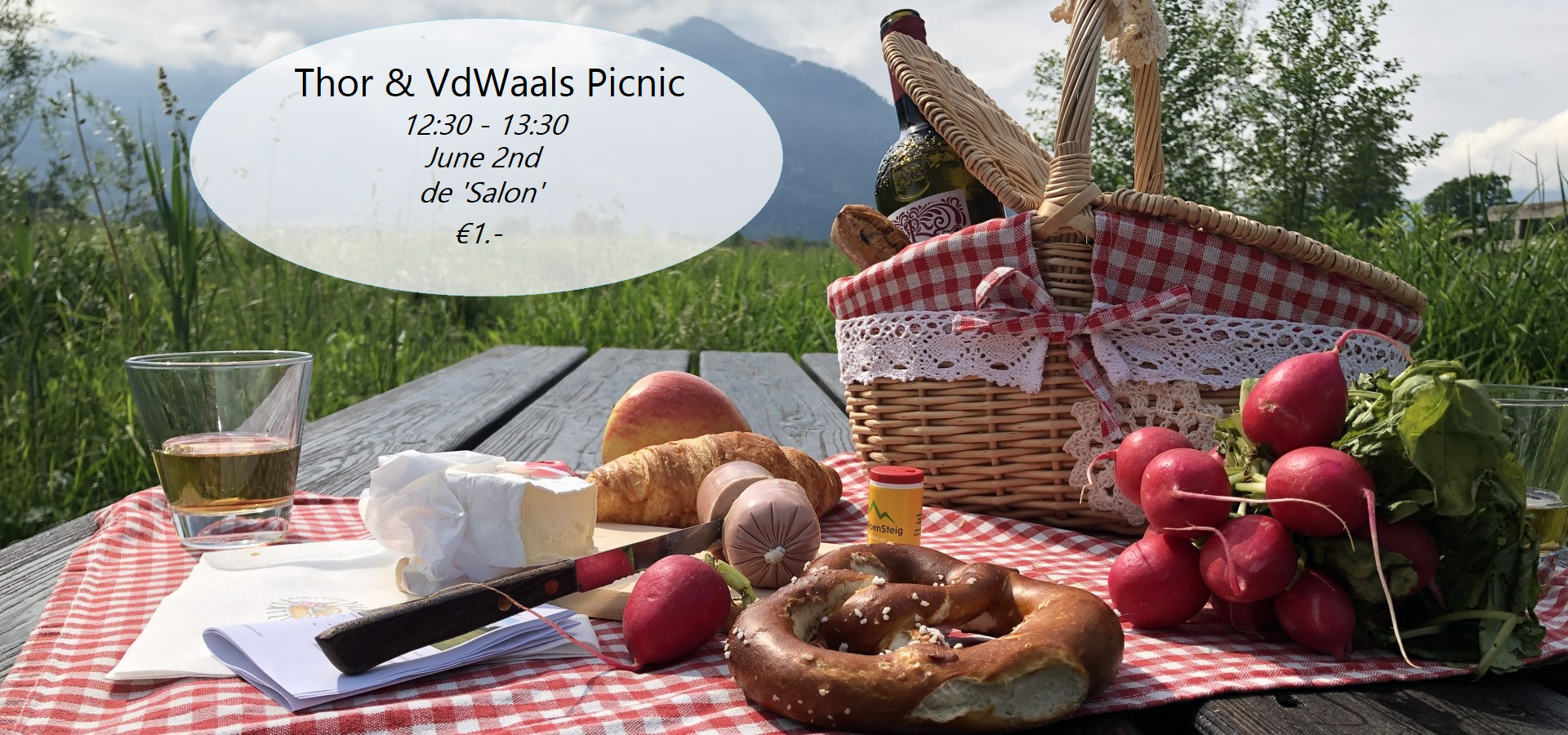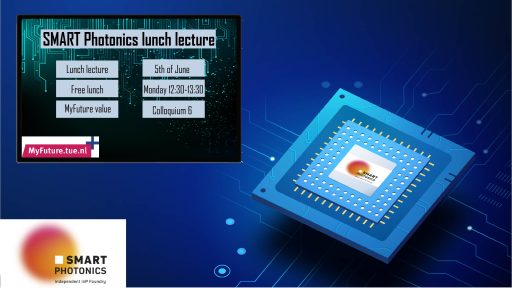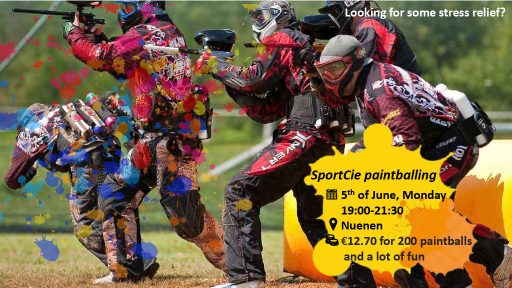 Demcon lunch lecture
Thursday, 01-06-2023 - 12:30
Thor x VdWaals Picnic
Friday, 02-06-2023 - 12:30
SMART Photonics lunch lecture
Monday, 05-06-2023 - 12:30
SportCie paintballing
Monday, 05-06-2023 - 19:00
Gupta case
Wednesday, 14-06-2023 - 18:00
Parents Day
Monday, 19-06-2023 - 09:00
Brewery Excursion
Friday, 07-07-2023 - 12:00
Recent Photos
RoyalHaskoningDHV lunch lecture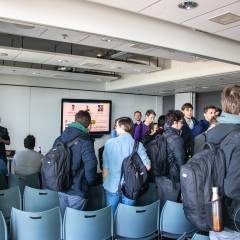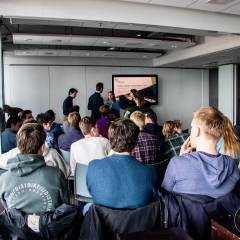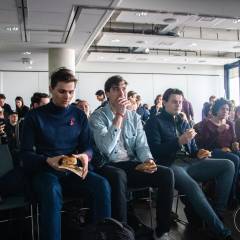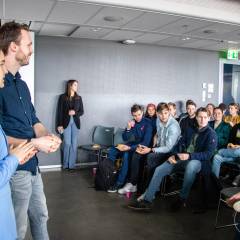 Symposium Impossible Physics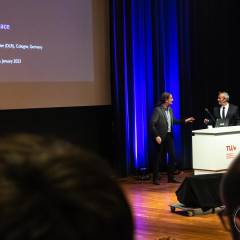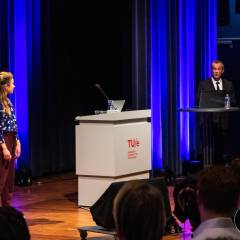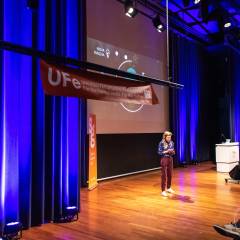 Excursie Peutz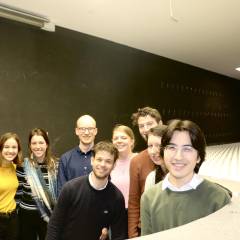 News
Join the ProZAc pubcrawl!
May 17th, 2023
Thursday June 8th, 2023, the annual ProZAc pubcrawl will be held on the TU/e campus!🥳 As always, you will get to visit 4 pubs of different study associations and you will be provided the possibility to enjoy 2 drinks in each pub.🍻 The pubcrawl will start at 16.00 and will end at 20.00. Afterwards you will be granted access to festival Plugged where you will also get a free drink!
You can register via the link below in teams of 2 to 10 persons with whom you will visit the same pubs. Registration deadline is May 25th 2023! Please note: each team member has to register separately. See you on June 8th!
💚 The Prozac
Activitity committee of SvBMT Protagoras
https://www.protagoras.tue.nl/studenten/vereniging/agenda/2517-borreltocht-prozac
FSE is looking for board members!
May 11th, 2023
The Federation of Study Associations Eindhoven is looking for board members! FSE is the umbrella association of the study associations in Eindhoven, including Van der Waals. The FSE is in contact with the study associations and is concerned with topics such as the campus bars, student wellbeing, career orientation and education. The FSE also helps organising events such as MomenTUm and the Introduction week.
Interested in topics like these? Maybe a part-time board year at FSE is something for you! For more information, be sure to send an email to fse@tue.nl or walk by their office in Luna 1.244.
Studium Generale lecture Northern Lights
May 3rd, 2023
During the lunchbreak of Monday May 8, Noora Partamies will give a Studium Generale lecture on the Northern Lights in the Blue Hall in Auditorium. Noora explains how the Northern Lights occur, what they are, what their effects are, and why they are important to study. The atmospheres of the polar regions are constantly bombarded by energetic electrons, which cause the aurora borealis, and sometimes by more energetic protons from solar eruptions. Behind the scenes, these particles have much longer-lasting effects than just the emission of light. We think that this SG lecture could fit the interest of Physics students well! You can subscribe via the website of Studium Generale.
Pride Walk Eindhoven
May 3rd, 2023
On the 10th of June, the first Eindhoven Pride Walk will take place. The Eindhoven Pride Walk aims to celebrate the diversity, inclusivity, and unity of our community, as well as to raise awareness about LGBTQIA+ rights and issues. The Pride Walk is being primarily organized by the Eindhoven-based organization Queer040, with contributions from all the LGBTQIA+ organizations around the city. As an association, we are invited to participate in the walk as a group or as individuals. Via this form, you can indicate if you want to join this event with Van der Waals. Please do so May 15. If there is enough interest, we can join as a group!
Lustrum Festival Marie Curie
April 9th, 2023
One of our sister associations, s.v. Marie Curie from Nijmegen, is organising a festival to celebrate their lustrum! Members of Van der Waals are also invited to join their lustrum festival, which includes multiple bands and dj's, karaoke, beerpong as well as tours around the university. The festival will take place in the Huygens building located on the Nijmegen campus. The festival will take place on Friday the 14th of April from 17.00 to midnight. If this sounds like a fun way to spend your friday evening, you can sign up to join dinner via their website: http://lustrum.marie-curie.nl.