Recent news: The Van der Waals top 2000
Upcoming activities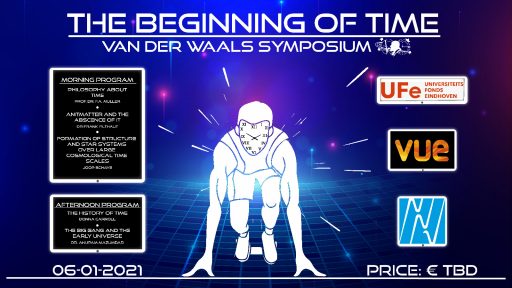 Wervingsdagen: Skill Sessions
Monday, 30-11-2020 - 09:00
Rocket League Tournament
Wednesday, 02-12-2020 - 12:00
ICD Digital Safari
Monday, 07-12-2020 - 19:00
Well-being: sleeping problems
Tuesday, 08-12-2020 - 12:30
Lustrum symposium: The beginning of time
Wednesday, 06-01-2021 - 09:00
Recent Photos
Instroom Master Lunch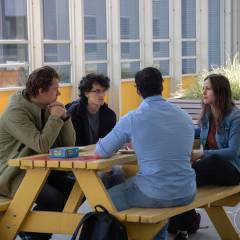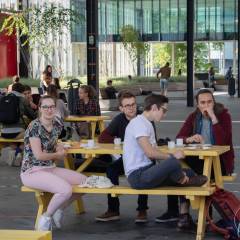 Recruiters Borrel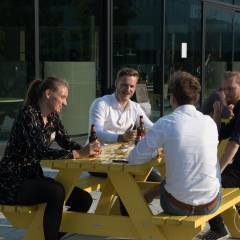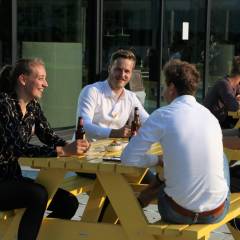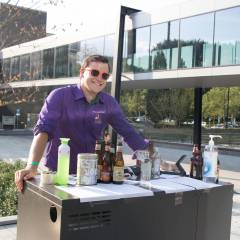 DRG lunch lecture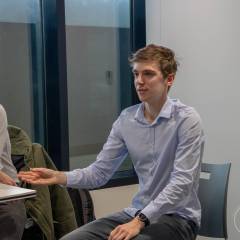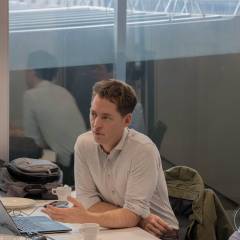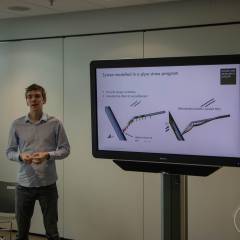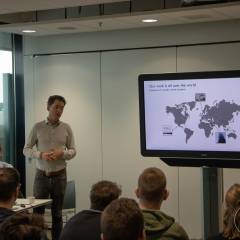 News
The Van der Waals top 2000
November 23rd, 2020
You can now vote! Follow the link and fill in your favourite songs! In the week before the holidays, Van der Waals will host her own Top2000. We will play a list of songs during the whole week from 9:00-17:00 in the Van der Waals room. And here comes the best part, you can also listen to it at home following a stream on the Van der Waals website! To put together the Van der Waals Top2000 list, we will need to know your song preferences. So fill in the above form! Please use songs that are on Spotify, as we are gonna use it to make a list.
The EDDY playlist
November 19th, 2020
Last GA, there was a motion which asked that we as a board 'Pulse, a burst of energy' should make a playlist out of the EDDY bear. Well, here it is! Enjoy, do not skip any song and on max volume of course!
The Sinterwaals 2020 series is launched!
November 18th, 2020
The first episode of the infamous Sinterwaals 2020 series has been launched on YouTube! By clicking on this link, you will be transported to the new adventures of Sinterwaals and his Petes. Be prepared for a new episode every Wednesday until December 9th when Sinterwaals will attend a very special activity within Van der Waals.
Cancellation offline activities
October 16th, 2020
Most of you already read the new measurement given by the Dutch government. These, of course, also apply to our association. We got word from our faculty with a set of regulations to which we need to adhere to, to create a save environment for everyone.
There are two important updates: the first one is that we are no longer allowed to organise offline activities. This means that all the activities on and around the campus will be cancelled for at least the upcoming 4 weeks (until 13/11/2020). But this does not mean that SVTN "J.D. van der Waals" will stop organising activities! The committees and the board will try to create many interesting and engaging online activities for everyone. Suggestions for creative 'online activities/contactless activities' will always be welcome and can be sent to board@vdwaals.nl . The second update is that we are luckily allowed to keep the Van der Waals room open for members! This means that you are still allowed to come by when studying on the campus to grab a cup of coffee, have a small chat, or just relax for some time.
The board is currently also updating the Van der Waals Discord server which you can join via this link. This discord is made for all our members and has different voice and text channels which will be updated regularly. You can have a chat, play some games, or join in one of the voice channels to create e.g. a study group!
Reopening Van der Waals room
August 31st, 2020
After months of being closed, Van der Waals will be open for walk-in once again from 03-09 onwards! Though in a different fashion, due to the strict limits on the occupation of our rooms. You can come by in the colloquium room on floor 6 to ask your questions, have a chat and/or enjoy a fresh cup of coffee or tea. If you want to make an appointment, you can pick a time slot in the document that you can find under 'For members', then 'Make an appointment' (you will have to log in first). The people in this schedule will have priority over spontaneous visitors. If you need a specific board member, it's best to send them an email or a text message to ask for their availability (and presence). We are looking forward to seeing you in person again!