Recent news: The Discord server and WhatsApp group
Upcoming activities
Exam training Applied Quantum Physics
Tuesday, 27-10-2020 - 13:30
Online Borrel at de 'Salon'line
Thursday, 29-10-2020 - 16:00
End of exam week cocktail workshop
Friday, 06-11-2020 - 20:00
Recent Photos
Instroom Master Lunch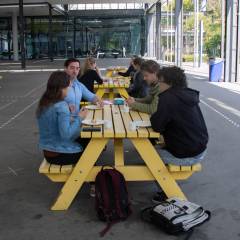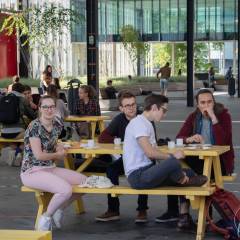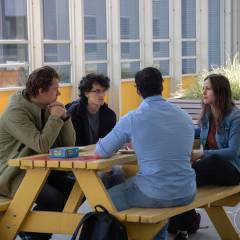 Recruiters Borrel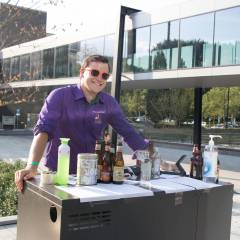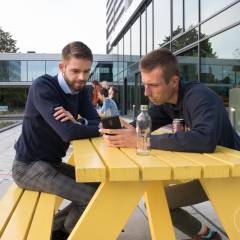 DRG lunch lecture
News
The Discord server and WhatsApp group
October 21st, 2020
The board welcomes you to the updated official SVTN "J.D. van der Waals" Discord Server. This is a place to gather and chat, study, relax and is in general a nice way to stay communicated to your fellow Applied Physics students. Suggestions for improvements are always welcome and can be communicated with Gijs Simons. This will also be the platform of some of our new online activities (small and big), which will be communicated via our website. So, join us and see who is online! And while you are at it, also join the following WhatsApp group. In this group, you can let people know you are planning to chill on the official SVTN "J.D. Van der Waals" discord and ask people to join you. Others will also do this, so we hope this will be a good way to spend those less packed evenings.
Cancellation offline activities
October 16th, 2020
Most of you already read the new measurement given by the Dutch government. These, of course, also apply to our association. We got word from our faculty with a set of regulations to which we need to adhere to, to create a save environment for everyone.
There are two important updates: the first one is that we are no longer allowed to organise offline activities. This means that all the activities on and around the campus will be cancelled for at least the upcoming 4 weeks (until 13/11/2020). But this does not mean that SVTN "J.D. van der Waals" will stop organising activities! The committees and the board will try to create many interesting and engaging online activities for everyone. Suggestions for creative 'online activities/contactless activities' will always be welcome and can be sent to board@vdwaals.nl . The second update is that we are luckily allowed to keep the Van der Waals room open for members! This means that you are still allowed to come by when studying on the campus to grab a cup of coffee, have a small chat, or just relax for some time.
The board is currently also updating the Van der Waals Discord server which you can join via this link. This discord is made for all our members and has different voice and text channels which will be updated regularly. You can have a chat, play some games, or join in one of the voice channels to create e.g. a study group!
Reopening Van der Waals room
August 31st, 2020
After months of being closed, Van der Waals will be open for walk-in once again from 03-09 onwards! Though in a different fashion, due to the strict limits on the occupation of our rooms. You can come by in the colloquium room on floor 6 to ask your questions, have a chat and/or enjoy a fresh cup of coffee or tea. If you want to make an appointment, you can pick a time slot in the document that you can find under 'For members', then 'Make an appointment' (you will have to log in first). The people in this schedule will have priority over spontaneous visitors. If you need a specific board member, it's best to send them an email or a text message to ask for their availability (and presence). We are looking forward to seeing you in person again!
Borrel update
August 28th, 2020
As most of you know, there are Borrels every Thursday. Even during the summer holiday! But, due to the unavailability of a proper location on the TU/e campus, the Borrel on Thursday 3 September has been cancelled.
But all other Borrels in the foreseeable future will continue! Due to a higher expected number of visitors, the subscription-based Borrel is reintroduced. You can subscribe for these Borrels on this website when you click on the activity on the agenda. See you there!
FYC Escaperoom
August 18th, 2020
During the corona times, the first years' committee, Heisenberg: Breaking Brains, has been working hard on an online escaperoom for your enjoyment! The escaperoom has now been made available for your enjoyment during these strange times. We hope you will enjoy!
In this escaperoom your team is a secret intelligence team of the biggest and baddest drug company in town. Please pick a team name for your highly intelligent selves. your adventure will start when you are ready…
Just some extra information: This escaperoom is best played in Google Chrome on full screen mode. So we really advise using this browser.
The escaperoom can be played on the following site: