Recent news: Intro parents wanted!
Upcoming activities
COVID-19 evaluation input session
€ -
Tuesday
29th of June
12:30
Additional GA
Free
Tuesday
6th of July
19:00
VENI BBQ
Free
Friday
9th of July
17:00
Exam training: Thermodynamics
Thursday, 24-06-2021 - 09:00
COVID-19 evaluation input session
Tuesday, 29-06-2021 - 12:30
Additional GA
Tuesday, 06-07-2021 - 19:00
VENI BBQ
Friday, 09-07-2021 - 17:00
Recent Photos
Instroom Master Lunch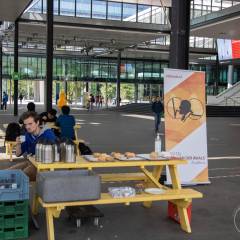 Recruiters Borrel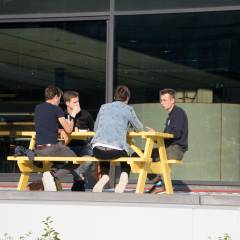 DRG lunch lecture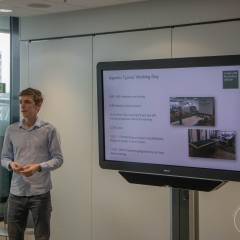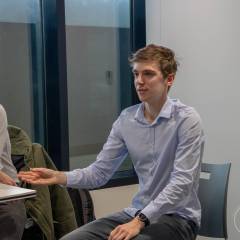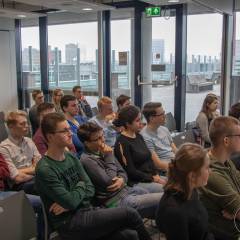 News
Intro parents wanted!
June 3rd, 2021
The registration for intro-parents is open! This year the introduction week will take place from August 23 until August 27. No definite scenario has been chosen yet for the introduction week, but the Central Introduction Committee proposed three scenarios. Either a complete offline week where no 1.5-meter distance has to be held, an offline scenario where there are still corona measures, or an online introduction week. The university strives to have the most fun week possible, so if the corona measures at that time are not too strict, the offline scenarios will take place. However, we cannot promise this. Furthermore, you should also have time on August the 21st for the instruction day for intro parents. You have to subscribe together as a father and mother (gender is of no consequence). Interested? Subscribe here.
Almanac photoshoot
May 28th, 2021
The almanac committee of 2020-2021 wants to kindly invite you to one of our photoshoot sessions! 📸 Due to the current pandemic, we noticed that there are not a lot of photos. 🦠 That is why every member of SVTN "J.D. van der Waals" is invited for the photoshoots. These shoots will take place on the stairs before Flux.
In order to keep everything coronaproof, there are some rules;
Beforehand claim a timeslot via the spreadsheet (see link)
The maximum group size is 4 people (excluding photographer)
Everyone will be positioned 1.5 meters apart ↔️
It is, of course, possible to come by several times with different people. Feel free to bring some attributes to make the pictures even better! 🎩🥽
We hope to see you all in the coming weeks!
Lustrum paper
May 9th, 2021
The lustrum is closing in and you can obviously not wait until all the lustrum activities start. To kill the time between now and the activities the General Lustrum Committee created the lustrum paper! Enjoy a small piece about 'time', check who organised your favourite lustrum activity, or complete one of the puzzles at the end. Especially the one created by Da Vinci Derivatives. Solve this puzzle correctly and perhaps you will win a beautiful Da Vinci Bluetooth speaker! The lustrum paper can be found as an attachment to this news post or printed in the Van der Waals room.
Subscriptions lustrum activities are open
May 3rd, 2021
The 12th lustrum of Van der Waals will be celebrated with a lot of fun activities from May 12 and May 28, of which the subscriptions are now open! The activities are both on campus and online! Activities range from a lustrum reunion to an online N-Party, so there will definitely be something that suits your interests!
We hope to see you there 🙂
BuEx 2021: Subscriptions are opened!
April 1st, 2021
The BuEx 2021: Czech Republic information session was a great success and the subscription for this Study Tour Abroad have been opened! The slides of the presentation can be found in this post as a readable pdf together with the administrative regulations and the registration form. When you want to subscribe for the BuEx 2021, please read the last two files very carefully and fill in everything. Do not forget to send a copy of your proof of identity together with the two files to buex2021@vdwaals.nl and we will check your request. If you have any questions are doubts, please let me know and I will try to answer your questions as fast as possible. You can contact me via ia@vdwaals.nl or send me (Gijs Simons) a text message!