Important news: Book sale Q4 (update Electrodynamics)
Upcoming activities
Telephone line
Free
Wednesday
8th of April
19:00
FYSICA 2020
Free
Friday
17th of April
14:10
FYC activity
Free
Monday
20th of April
19:00
Crazy Quaran-nineteen
Free
Wednesday
18th of March
0:00
Exam training Introduction to Quantum Physics
Tuesday, 07-04-2020 - 13:30
Telephone line
Wednesday, 08-04-2020 - 19:00
Exam training Linear algebra
Friday, 10-04-2020 - 09:00
FYSICA 2020
Friday, 17-04-2020 - 14:10
FYC activity
Monday, 20-04-2020 - 19:00
General assembly (GA)
Tuesday, 21-04-2020 - 19:00
General assembly resumption
Wednesday, 22-04-2020 - 19:00
Japie – Van der Waals pubquiz
Tuesday, 28-04-2020 - 19:30
Crazy Quaran-nineteen
Wednesday, 18-03-2020 - 00:00
Recent Photos
DRG lunch lecture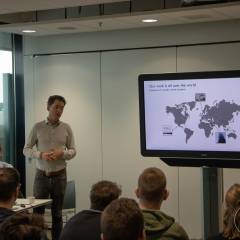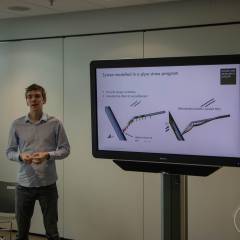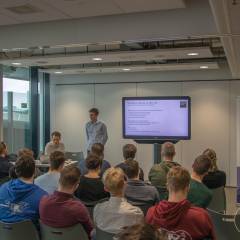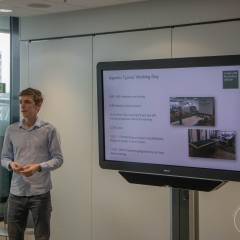 NTS lunch lecture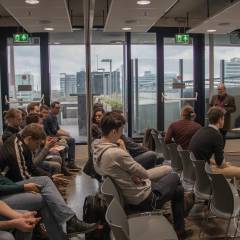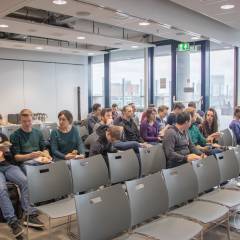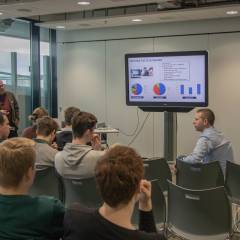 Demcon lunch lecture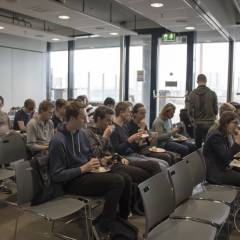 News
Book sale Q4 (update Electrodynamics)
The book sale for Q4 has started. You can order your books via https://tue.itdepartment.nl/en/. The collective order period (in which you receive an an additional discount) is until April 28. If you have any questions or encouter problems, please send a mail to study@vdwaals.nl.
D.J. Griffiths, Introduction to Electrodynamics has been added to the booklist of StudyStore, because that course is also taught in Q4 this year.
Corona update
Due to measures taken by the government and the TU/e, the board has decided (in collaboration with the department) the following:
Up to and including at least June 1, 2020:
All activities and Borrels are cancelled;
The Van der Waals room is closed. There won't be a possibility to get coffee or tea;
Updates will be placed here. Last update: 24-03-2020; 10:10h
Student housing regulations
The municipality Eindhoven has changed regulations about student housing a couple of times in the past years. This can make the exact rules that apply to your studenthouse unclear. DAS composed a document with more information on this. Using this information you can check whether your own house meets the requirements of the municipality. The document can be found here.
New website
Welcome to the new website of SVTN "J.D. van der Waals"! The old one is still available for some time at old.vdwaals.nl. If you experience problems or detect a bug, please notify the Webcie via website.webcie@vdwaals.nl.
To login, use your full name or email address as username, and request a new password. You will receive a mail with a link to set a new password.
Get your Knaek pass
You can get a free Knaek pass in the Van der Waals room! With a Knaek pass you can get a discounts for many different things, for example at the Burger King, the Jumbo or the Pathé.